Founders Online
Founders Online
Relax. Get online.
Founders Online provides you with tools to take control of your money 24/7 and to simplify your financial management.
Verify account balances and review transactions.
Transfer money between accounts.
Receive automatic eStatements.
Reorder checks.
Apply for a Loan or Platinum Visa.
Calculate and make loan payments.
View your Platinum Credit Card account and make payments.
Use secure messaging for account inquiries.
Update personal information such as address, phone number and email address.
Sign up for text and email alerts.
Apply for a Mortgage Loan with eMortgage.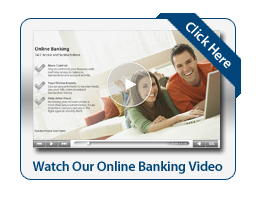 Free Bill Pay
Relax. Pay bills with ease.
If you find managing finances and paying bills a chore, it's time to start banking a better way. With free Founders Bill Pay, you can manage your finances and pay all of your bills, in one place, with one password and just a few easy clicks. It's always convenient and secure.
You can even set up recurring payments to be delivered on the date you choose. If you change your mind, you can edit or cancel a payment up to the time it's in process.
Founders Bill Pay also allows Account to Account Transfers (A2A)1 - giving you ability to transfer funds from accounts at other financial institutions to your Founders account or vice versa.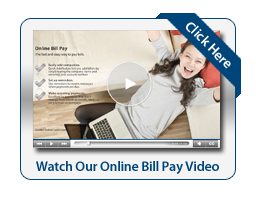 1 Fees may apply.
Popmoney
Relax. No more IOUs.
Popmoney lets you send and receive personal electronic payments to and from virtually anyone, using email and text messages.
How Popmoney Works
Sending and receiving money with Popmoney is as easy as 1, 2, 3.
To send money:
Send to the recipient's email or mobile.
They get notified to deposit their money.
Done! Money goes directly to their bank account.
To request money:
Request money from a person or group.
They get notified to pay the request.
Done! Money goes into your account automatically.
Ways to use Popmoney
Popmoney offers a convenient alternative to cash and checks, and can be managed within Founders Online.
Make personal payments easier with Popmoney by:
Paying rent & other household expenses to a roommate, or split a shared bill.
Paying a babysitter or dog walker.
Sending money as a gift.
Sending money to students.
Contributing money to a group gift or dinner.
Founders members can access Popmoney within the Bill Pay tab.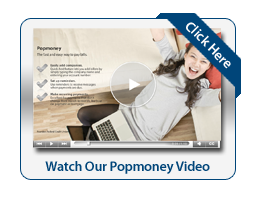 Auto Loans as low as*

1.70%
APR

Platinum Visa as low as*

9.85%
APR

Personal Loans as low as*

7.90%
APR

HELOC as low as*

3.50%
APR